Last week we took a look at the men who built ships in Deep River. This week's challenge involves looking for the men who sailed the ships, sometimes known as "Blue Water Masters."
Captain Calvin Williams built his stately home on Kirtland St in view of the CT River. It is the only other stone house in Deep River, located at 131 Kirtland Street. Today, it is a private home.
Capt. Williams, son of Captain Samuel Williams a native of Essex, had five brothers all but one of whom were ships captains. His younger brother Richard did not go to sea but became a master shipbuilder.
Calvin married Eunice Southworth of Deep River in 1809, and in 1820 built their home with granite from the Southworth quarry. Eunice was the daughter of Nathan and Sybil Southworth and a cousin of Ezra Southworth (Ada's Grandfather) who built the Stone House in 1842.
Captain Williams commanded the following vessels:
Sloop Prudence 1808 Brig Pocahontas 1811
Schooner Transit 1815 Schooner Centinel 1819
Six Brothers 1821 – this ship was built for Calvin Williams and his 5 brothers and his brother – in – law Captain Richard Hill. They operated her out of New York until 1827 with Captain Calvin in command.
Schooner Texas 1829 built by Calvin's brother David Williams
Brig jane 1831
In 1832 Capt. Calvin Williams retired from the sea and returned to his home on Kirtland Street. He built a Marine Railway at the Deep River Landing. He didn't have much time to enjoy his home as he died in August of 1833.
As you step back to enjoy this lovely stone home, consider doing the walking tour of the Deep River Landing.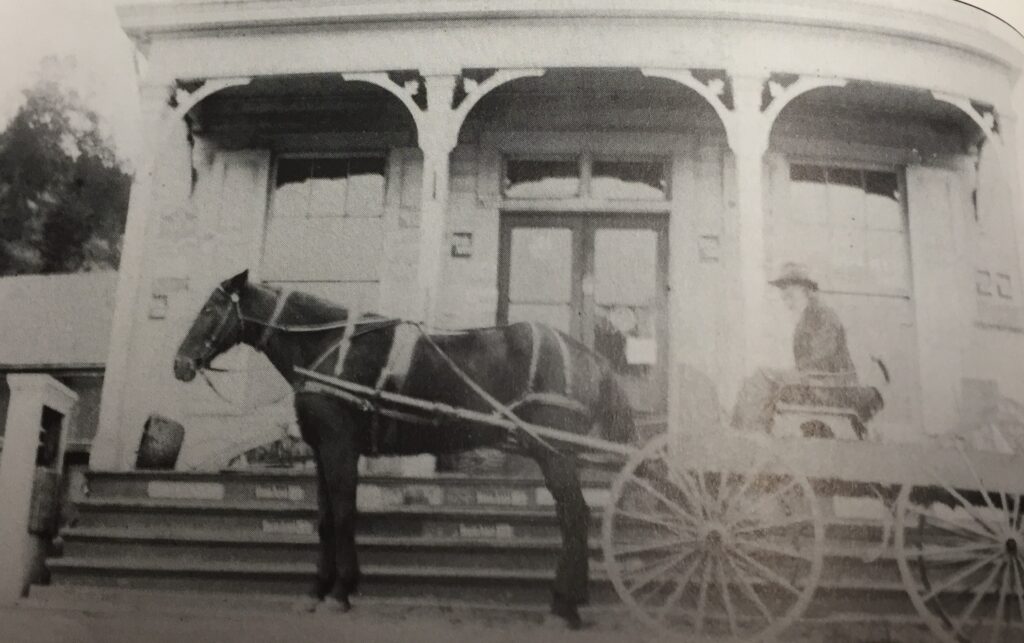 John Lane's Store is the white house adjacent to the driveway entrance to Mt St. John's School, located at 137 Kirtland Street. John built this store in 1870 just before the CT Valley Railroad completed its tracks through Deep River to Middletown. John Lane operated a mercantile store at the Landing selling food and dry goods. His diary gives us a picture of five to six ships a day coming into the DR landing to unload goods from around the world and of many white sails dotting the river every day. Deep River factories were also exporting their goods across the nation and abroad.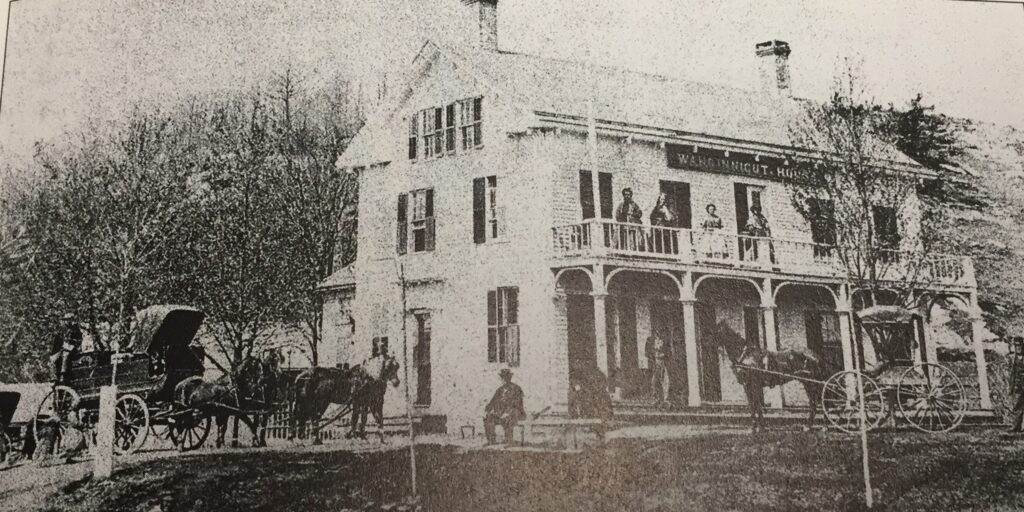 The Wahginnicut House was named after a friendly sagamore of a local Native American tribe. The original parts of the house were built by R. Kirtland in 1799. In 1854 Silliman Tily built an addition onto the home and used the structure as a steamboat hotel. It is built on an elevation called "Kirtland Rock" and looks over the railroad tracks and the CT River with accommodations for 20 guests. Later it became the home and medical office of Dr. William Tate. It is located at 139 Kirtland Street.
Walking along Kirtland Street towards Main Street you will find a number of homes owned by Deep River's Sea Captains.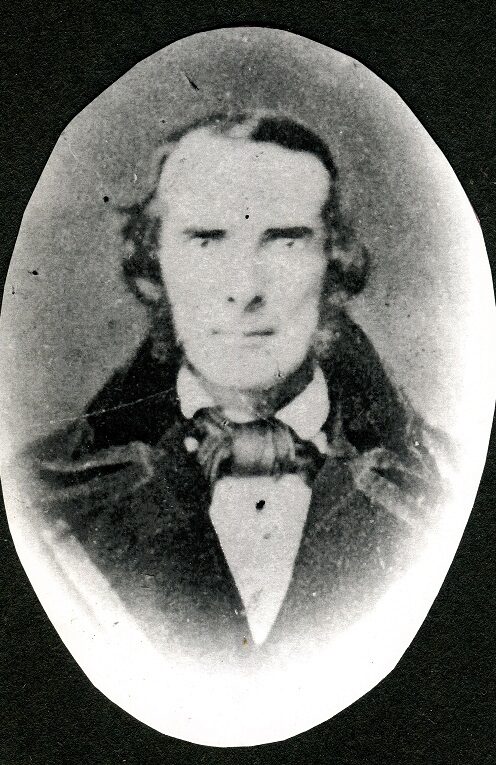 Captain William Palmer's home is on Kirtland Street. Captain Palmer was murdered at sea by the cook on board his ship Eudora. The ship was purposely sunk to hide the crime but friends of Captain Palmer went to New York to help investigators sort out the facts. But shortly after the ship was raised, the ill-fated ship was lost in a storm.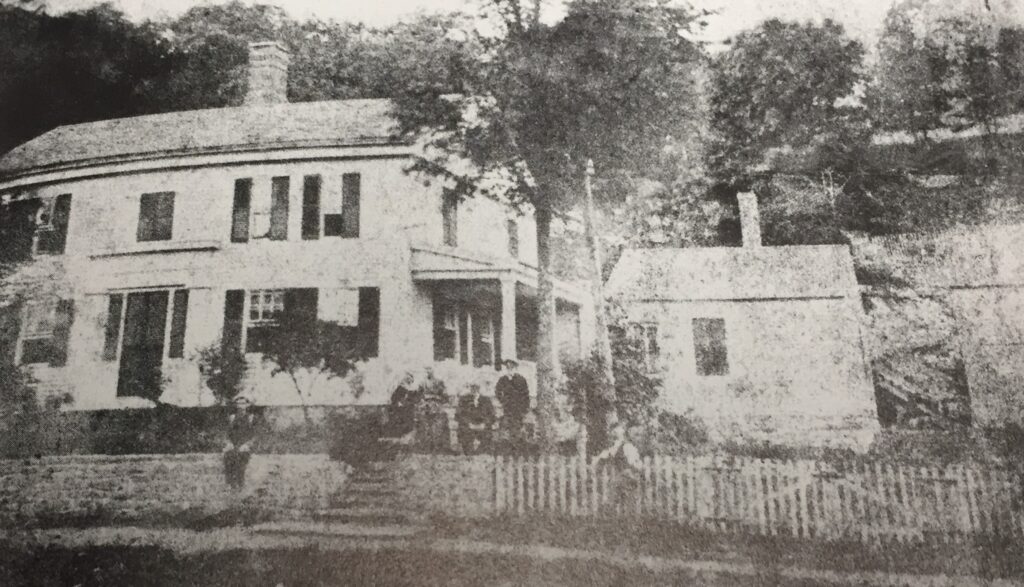 Captain John Saunder's home is currently the home of Jeff and Linda Hostetler on 115 Kirtland Street. This five-bay central chimney home exhibits touches of Greek Revival influence popular at the time. Captain Saunders was master of several vessels and constructed others such as the schooner Charles Carroll built in 1850, and the Thomas Denison built in 1852. The Saunders family inhabited the house for 110 years.
Captain Justus Arnold's home is a short distance away at 137 River Street. Captain Arnold purchased the land for his home in 1869 for $35.00, with construction costs totaling $500.00. The double-arched windows are done in the Italianate style popular in this time period. Captain Justus Arnold had command of several vessels including the Luna. Captain Arnold married Theresa Shipman in 1844.
For those of you looking for a more extended adventure stop by the Stone House and pick up a self-guided walking tour of the landing. See the oil paintings of some of these beautiful ships. See if you can identify the tools from the Denison toolbox.
Post your photos on the Deep River Historical Society's Facebook page, get your neighbors involved and have FUN.