The Deep River Historical Society is blessed with beautiful expansive grounds, the Stone House, and the Carriage House. This valuable heritage must be maintained. A 2015 engineering report estimated $150,000 in necessary repairs, and that was almost a decade ago. We keep chipping away at our needs, like our recently installed new roofs, but the calls for maintenance and renovation keep growing. In addition to maintenance of the grounds and structures, we also need funds for our raison d'être–our collections of Deep River's treasures–by adding to them, preserving them better, and mounting new exhibits.
Donate items relating to Deep River history; they would be an invaluable contribution to preserving our town's past and our educational outreach.
Donate your time and skills as a volunteer. You could greet visitors to the Stone House, do research, water plants, help at events, and much more. To discuss what might interest you, contact us today.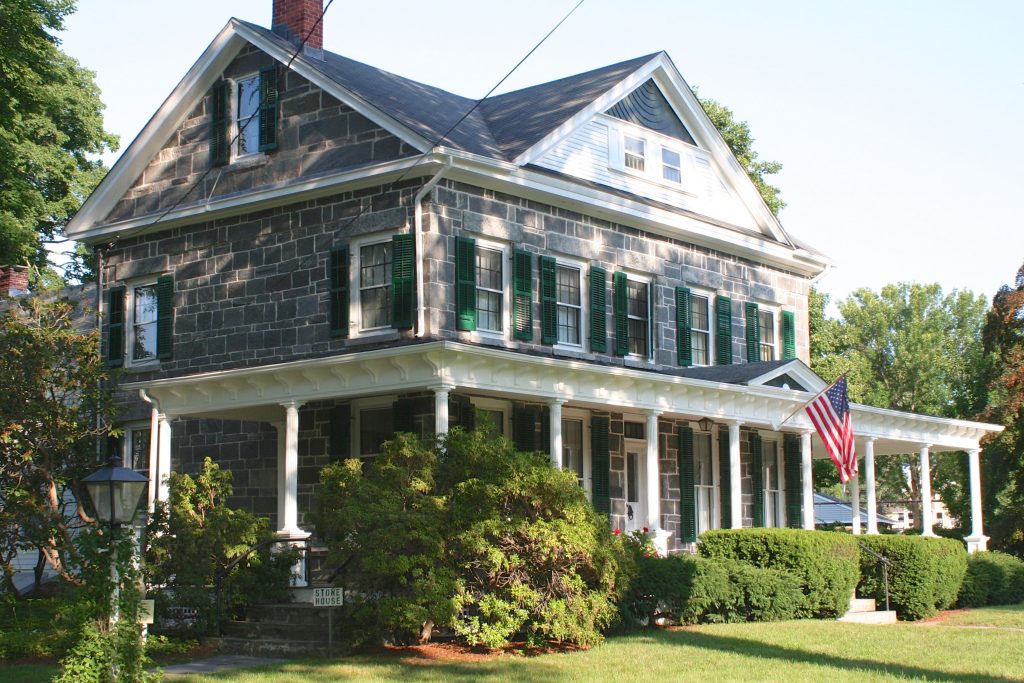 The Society is a certified not-for-profit organization, which makes donations tax deductible. If you are able to contribute, you may use the following methods to make a donation.
Click the yellow Donate button below. This will take you to our Paypal website where you can securely process your donation. And yes, credit and debit cards are accepted.
We will be excepting donations through Venmo. On the Venmo app, you can find us by looking up our username @DRHS06417 or by doing a quick search for Deep River Historical Society.
You may make the check out to the Deep River Historical Society and mail it to the address below:
PO Box 151, Deep River, CT 06417