The Historical Society is blessed with fine grounds, a historic Stone House and a fine Carriage House. But with such blessings comes the need to maintain them. For example, we are currently faced with a need to paint the exterior of the wood sections, on the Stone House and the Carriage House. A very costly undertaking. In addition, a 2011 engineering report recommended $150,000 in urgent repairs. Donations of over $1000 result in the name you select being placed on a donors plaque, in the Stone House.
We welcome donations to support the programming and activities at the Deep River Historical Society.
Donations are tax deductible, as the Society is a certified not for profit organization. If you are in a position to make a donation, you may make the check out to the Deep River Historical Society and mail it to PO Box 151, Deep River, CT 06417.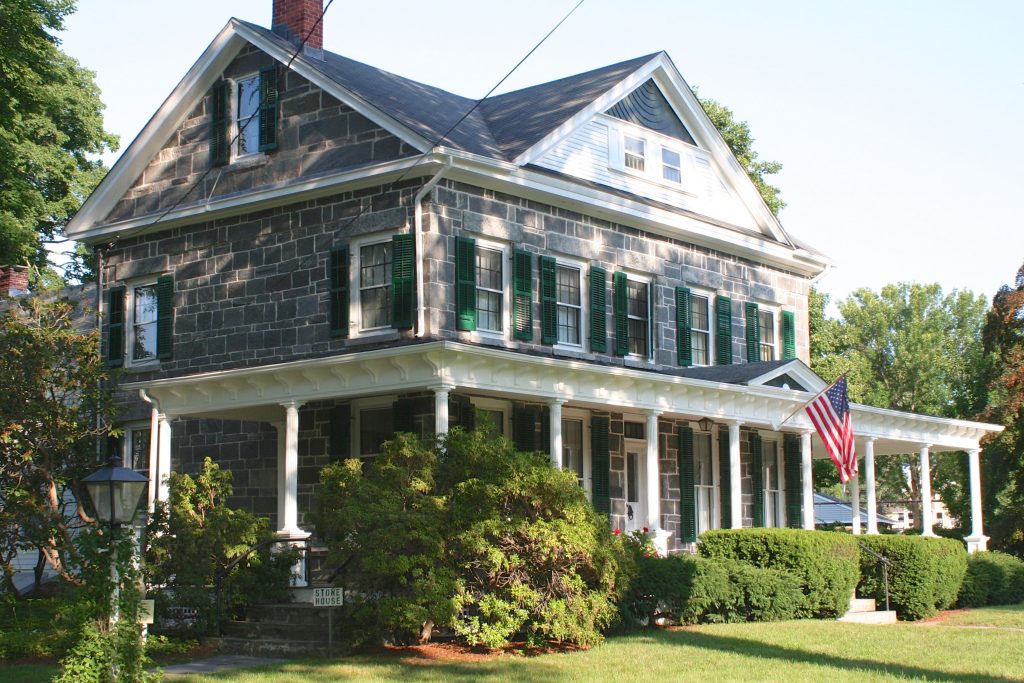 Click the yellow Donate button below. This will take you to our Paypal website where you can securely process your donation.
We will be excepting donations through Venmo. On the Venmo app, you can find us by looking up our username @DRHS06417 or by doing a quick search for Deep River Historical Society.