This Veteran's Day we give THANKS to all who have served our country and continue to recognize those 416 men and women who served Deep River during World War II.
In March of 1943, fourteen young men from Saybrook enlisted in the army and left by bus for Fort Devens. Five of them were from Deep River; Stanley Stopa, Harvey Brooks, Ernie Calamari, George Watrous, and Doug Carlson. They traveled from Fort Devens to Camp Shelby in Mississippi to Liverpool, England. As members of the 296th Combat Engineers, they were often out in front of the army, clearing minefields, keeping the roads open, and building bridges to keep the army moving forward.
They left Liverpool on June 26, 1944, to cross the English Channel and land on French soil. They traveled 1800 miles in 623 days and became the first American unit to enter Berlin. That winter of 1944 was the coldest on record. Many of them dealt with frostbite. During the Battle of Bulge, they destroyed bridges to slow the advancing German army and then picked up their rifles to fight. Harvey Brooks was wounded, earned a purple heart, and was sent to a hospital in the states. The others came home together on December 19th, 1945. The best Christmas gift ever for them and their families.
Thank you to these five Deep River "boys" and all of the men and women who have served before or since. Freedom is not free. A grateful nation thanks you for your service, prays that God will keep you and your families safe and well, and prays for peace.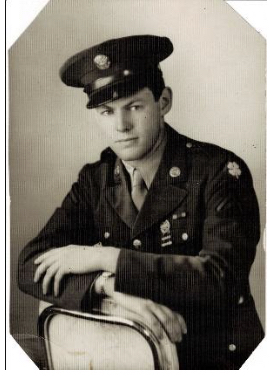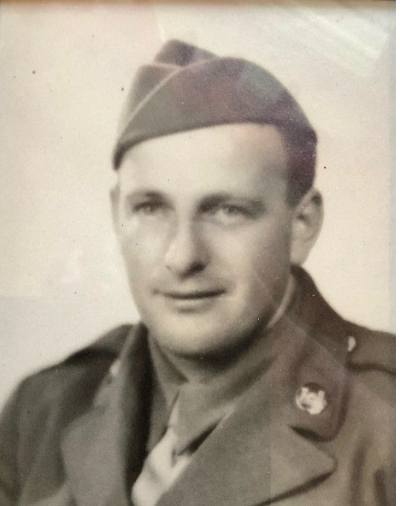 On December 2, 3, & 4 Deep River Historical; Society will open our doors for the Festival of Trees with the addition of Christmas from our Troops. Christmas greeting from troops serving in Saipan and Fiji and Europe in 1944.