The Society is grateful for the continued support of CT Humanities, the Community Foundation of Middlesex County, and the Westbrook Family. Without the financial support of these organizations, Deep River Historical Society would struggle to serve its community.
Connecticut Humanities, the statewide, nonprofit affiliate of the National Endowment for the Humanities (NEH), has awarded Deep River Historical Society a $10,000.00 CTH SHARP Capacity Grant to support Deep River Historical Society's Financial Relief Plan and a $7,200.00 CT Cultural Fund Operating Support Grant (CTCFOSG).  
CT Humanities (CTH) SHARP (Sustaining the Humanities through the American Rescue Plan) Capacity Grants were designed to assist humanities organizations and other cultural institutions respond to and recover from the Coronavirus pandemic and improve their ability to thrive and serve their communities, now and in the future
Deep River Historical Society, through our strategic planning sessions, has identified multiple capital projects that are essential to the preservation of our vast collection. We have a dire need to replace roofs on both the Stone House Museum and Carriage House, replace Carriage House siding, repair the Bleach House (a major outdoor historic artifact), increase accessibility to the site including the driveway, and upgrade the Carriage House interior to insure continued rental income.
Fundraising for Capital projects had to be put on hold for two years, and we are still experiencing diminished revenue streams due to COVID protocols of social distancing and diminished attendance.
This unprecedented non-matching grant will give DRHS the opportunity to care for our historic property and put us on a stable financial path.
The NEH received $135 million from the American Rescue Plan (ARP) Act of 2021, which was approved by Congress this past spring. The state humanities councils, including CT Humanities, each received a portion of the NEH award to support museums, archives, historic sites, and other humanities-focused nonprofits. Deep River Historical Society was one of 69 organizations in Connecticut that was awarded ARP funding totaling $640,192 from CT Humanities. CTH SHARP Capacity Grants provide organizations funding for projects including building their information technology infrastructure, making their collections more accessible, conducting strategic planning, and undertaking inclusivity, diversity, equity, and access work.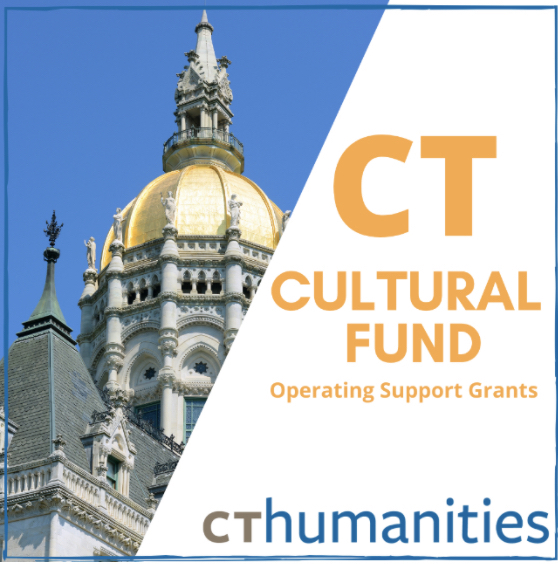 Our goal with this grant is to transform the society into a much more dynamic and accessible resource for our community. We need technical assistance to realize our goal of access to our collection and to our programs.  If COVID has taught us anything, it is that there is a wide world of people beyond our doors that can be reached through technology. The Stone House is a treasure-trove of Deep River History, and the Society needs to take advantage of this unprecedented opportunity to make its cultural wealth more accessible to our community and beyond. 
Deep River Historical Society was one of 624 organizations in Connecticut that were awarded CT Cultural Fund support totaling $16M from CT Humanities. The CTCFOSG are part of $30.7M of support allocated to arts, humanities, and cultural nonprofits through CTH over the next two years by the CT General Assembly and approved by Governor Ned Lamont. The CTCFOSG will assist organizations as they recover from the pandemic and maintain and grow their ability to serve their community and the public.
This grant was administered by CT Humanities (CTH), with funding provided by the Connecticut State Department of Economic and Community Development/Connecticut Office of the Arts (COA) from the Connecticut State Legislature.
The Deep River Historical Society is pleased to announce it has received a $100.00 grant from the Community Foundation of Middlesex County/Westbrook Family Fund. These funds will be used to support the Deep River Historical Society's Financial Relief Plan focused on capital projects.
The Community Foundation of Middlesex County is a nonprofit organization dedicated to improving the quality of life in Middlesex County, and to help Good People Do Great Things. The mission of the Community Foundation of Middlesex County is to improve the quality of life for the people of Middlesex County now and in the future by developing endowments, making grants that have an impact, and assisting donors in meeting their philanthropic objectives. Our interests are your interests, including animal welfare, arts and culture, health and social services, education, history, the environment, civic improvements, recreation, and economic security and opportunity.